Address
99 Mortimer Street,
London,
W1W 7SX
Tel: +44 (0)20 7580 2560
E-mail: violins@guivier.com
J.P. Guivier in Buckinghamshire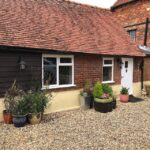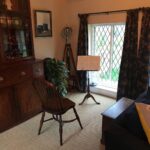 Shop Opening Hours
Monday – Friday: 10.00am – 5.00pm
Saturday: 10.00am – 4.00pm
We realise, that at this time, those who do not already live here, may not wish to travel in to the centre of London.Therefore we have extended some of our services to the countryside: J.P. Guivier in Buckinghamshire
Here we have a cosy and private music room where, by prior arrangement we will bring a selection of instruments and/or bows for you to be able to try from our collection.
If you are able and in the market for a new instrument or bow, please browse our website to see if there is anything of interest. Please then contact us by phone or e mail to make arrangements for us to make this possible.
We're open! We are very happy to welcome you back, but please see our revised opening hours. Please also be assured that we have put in place the hygiene and safety measures that we have all become accustomed to. We have set aside time for the thorough cleaning of instruments and bows and other accessories to make them safe to try. As we have always done so, we would still like to welcome anybody at any time without an appointment, but we fully understand that some people may prefer to try instruments or have an instrument repair consultation at a specific time. Therefore we have reserved one of our music/consultation rooms specifically for this purpose. Please contact us on 0207 580 2560 or email to violins@guivier.com to make an appointment. We look forward to seeing you soon.
Featured Instruments & Bows